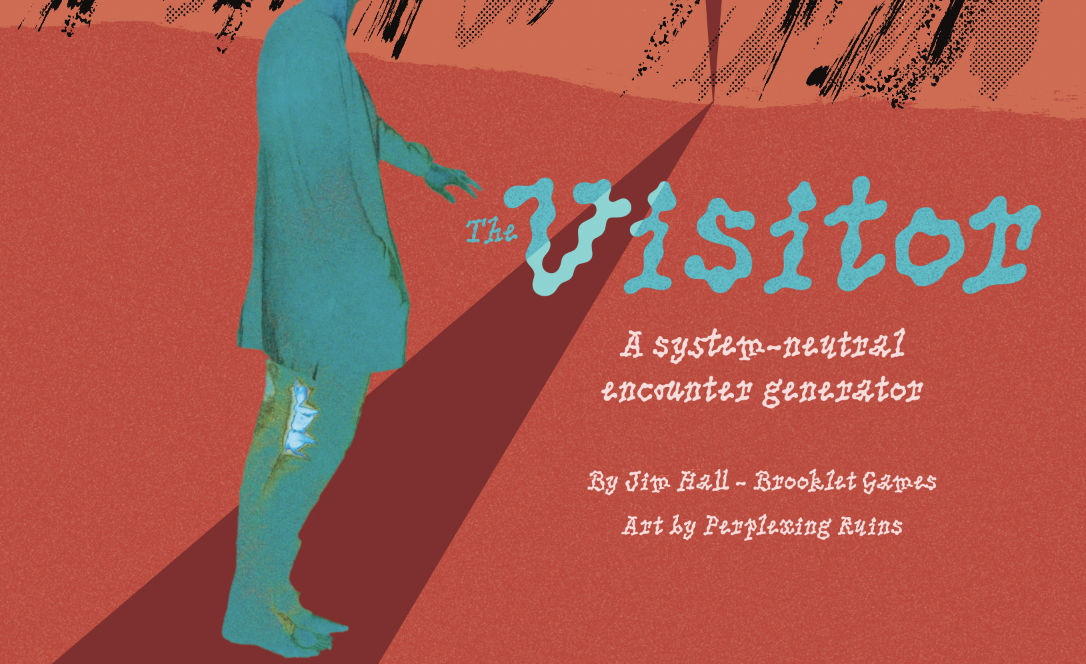 The Visitor
Get this zine and my past publications for $3/mo over at the Brooklet Games Patreon. For $12/mo you get a printed zine monthly!

Between mirages and starry night skies, the desert bears witness to visitors crossing from worlds out of time. Their extraplanar vessel seems magic and their appearance is utterly alien.

What motivates them? What complications do they face? What power do they have? Roll to find out!
What is The Visitor?
This zine contains tables to generate an intriguing extradimensional being and the relics it may carry. It includes a story hook generator to kick off the encounter. These beings and their histories could unlock entire new worlds for your players.
These are system agnostic tables that can work in sci-fi or fantasy settings.
Features
Artwork by Perplexing Ruins
8-page color zine
System agnostic
10 random tables
Story hooks, locations, vessels, and species
10 magic items with hiding places and traps
Team
Jim Hall - Writing and layout
Perplexing Ruins - Artwork
Example usage
The following is an example prompt generated with this The Visitor.
You are drawn to the desert to overcome unnatural visions. Legend has it a cure can be found in the great round basin. You arrive there moments before a full eclipse. A small mouse flees through shimmering waves in the air.
A geometric converging pattern of light begins focusing on the center of the pillar. From it floats a quickly crackling sphere of lightning. It probs with each crackle of light, curious of its surroundings. It seeks to explore this land as a favor to another of its kind.
etc...
Purchase
In order to download this zine you must purchase it at or above the minimum price of $3 USD. You will get access to the following files:
The Visitor Pages v1.pdf
16 MB